Welcome from Al Mulford
AM AVIATION
Amazing Stunt PILOT


Film Maker ....... Photographer
LIGHT SPORT and ULTRALIGHT AVIATION
Al Mulford
*Gemini Int. Factory Test Pilot
* Precision and Aerobatic Flight Team
* AOPA 1982 Registered Ultralight Pilot Examiner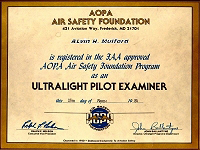 I am a licensed pilot, involved in:
Hang Gliding / Ultralight / Light Sport industry, since 1970's.
Manufacturing Aircraft, and performing at air shows.
lectures @University Reno, and Houston Texas.
Articles in Ultralight magazines.
I was the Factory Test Pilot for Gemini International,
I am a Stunt Pilot, film maker, and videographer.
I Love To Fly !!!
"Al Mulford's Ultralight Escape".
My Ultralight Movie ... filmed in 1980's ... run time 4:45min
Filmed near Medford Oregon, Table Rock Mt. and Rogue River area.
( Scenes from Video )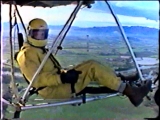 .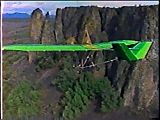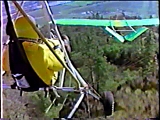 .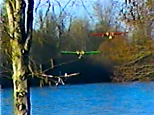 .

"AL Mulford's Ultralight Escape"
http://www.youtube.com/v/_5Ik7OYLqhY?version=3
2008
Canyon River Run
http://www.youtube.com/v/749jKZfQxPo?version=3

AL Mulford and the FLIGHTSTAR at EAA hangar Nampa, Idaho
_______________________
Read about my Engine Failure, at Night,
Over Lake Tahoe, California
Tahoe Daily Tribune

__________________________
"A Smile is to help keep the ears apart so as not to listen in a narrow way"
AL MULFORD © 2011